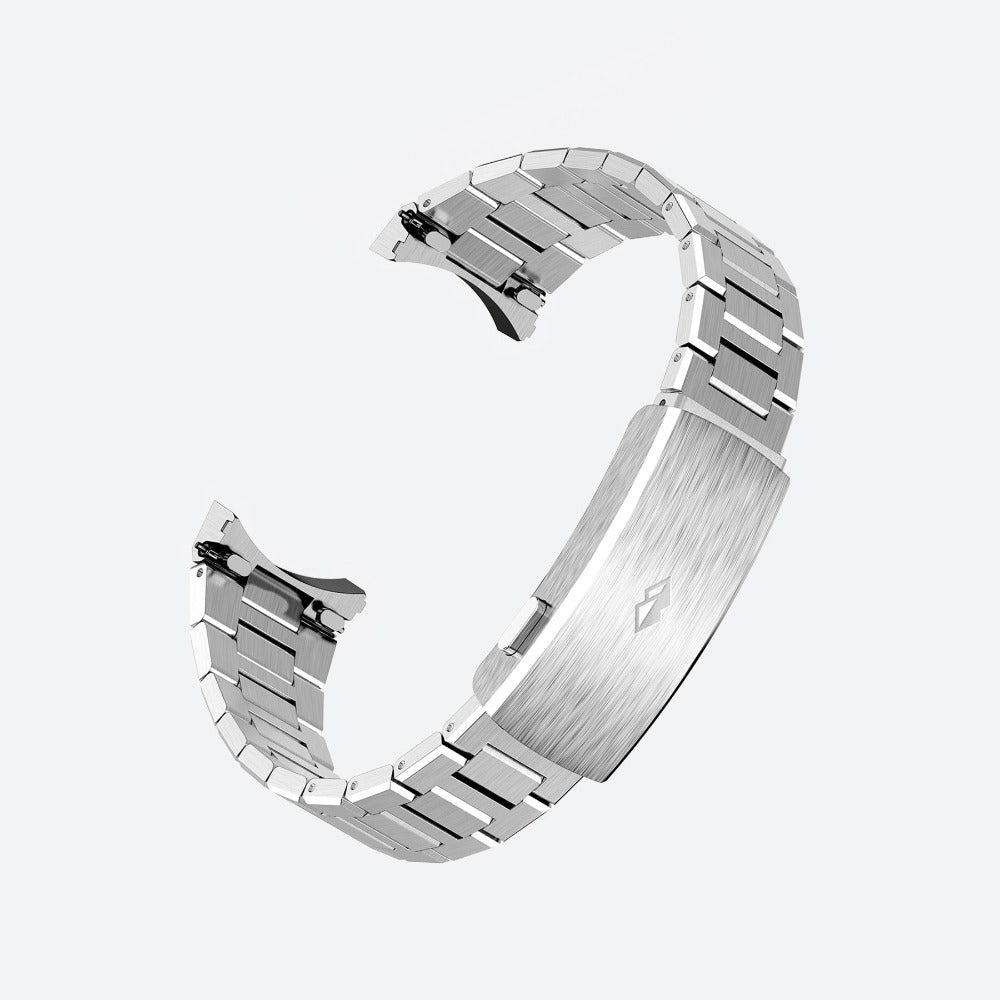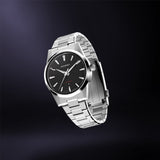 M1 - Solid Stainless Steel bracelet
Description

In Production, Shipment in Nov-2023

 

Built for MB1 series. Available in Stainless steel and Gold PVD. It features a solid micro-adjustment buckle that precisely fits up to all wrists. The removable links allow for further customization, ensuring that you can achieve a perfect fit for your wrist size.
Specifications

316L stainless steel bracelet
Quick release spring bar (interchangeable without tools)
Tool free micro-adjustment buckle
Dimensions

Bracelet width 20-16mm (lug-buckle)
180mm length
Shipping & Policy

All prices are shown excel. VAT.
Orders placed within Hong Kong SAR for free shipping via SF Express.
International orders ship via Express service (DHL, FedEx, etc). We are not responsible for any taxes, duties and fees that may be levied by your ccustoms authority upon delivery.
In The Box

M1 bracelet
Product information
---
M1 - Solid Stainless Steel bracelet
UNCOMPROMISINGLY ANGULAR STYLING
BUILT FOR MB1
The M1 bracelet continues the uncompromising angular aesthetic of the Monbrey design principle, showcasing a sharp and distinctive finish that is reminiscent of the MB1. The bracelet is designed to complement the MB1 series, enhancing its profile sharpness and reflection to create a truly eye-catching piece. With its multi-faceted profile, it takes the finishing and reflection elevating the overall appeal and allure of the timepiece.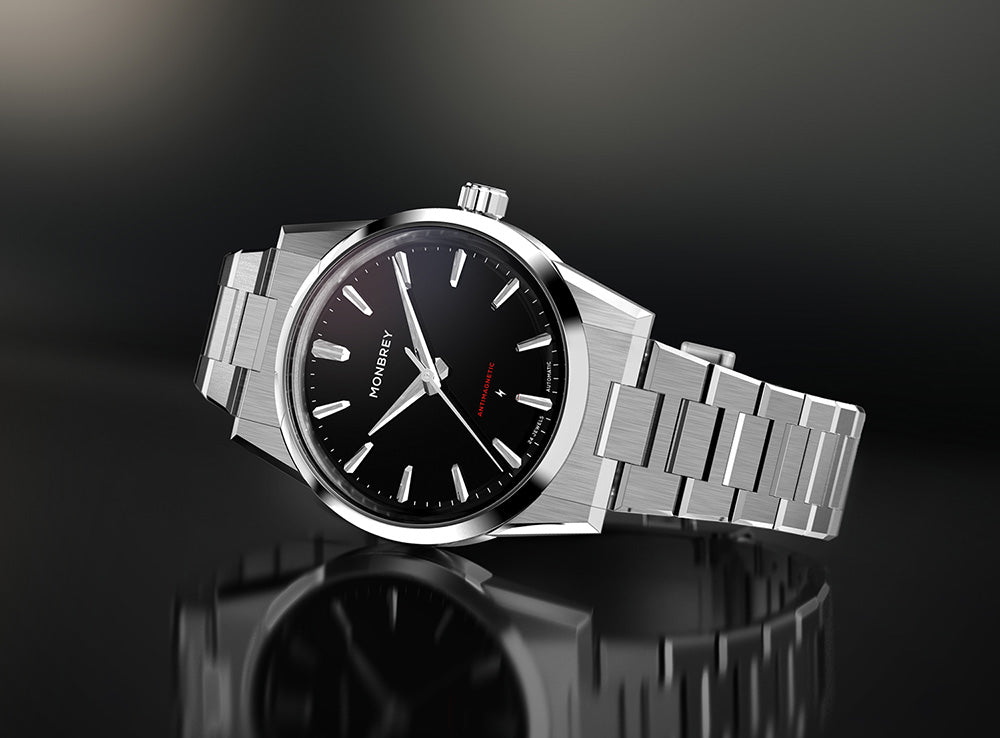 QUICK RELEASE
With the M1 bracelet, you can effortlessly change your style in seconds. Equipped with a convenient quick-release spring bar, just like our leather strap. Within seconds the bracelet can be changed and perfectly docked. No more struggling or wasting time. Plus, it's incredibly convenient for regular cleaning, ensuring your watch and bracelet stays fresh and looking its best.
TOOL FREE MICRO-ADJUSTMENT
Experience unmatched wrist comfort with the M1 bracelet's tool-free adjustability. The buckle offers four additional positions for precise fitting. No matter the occasion, achieving the perfect fit is fast and easy. Simply press the button and slide the link to adjust the bracelet, without requiring any tools. Enjoy a customizable and comfortable fit that enhances your overall experience, ensuring your watch feels tailor-made for your wrist.